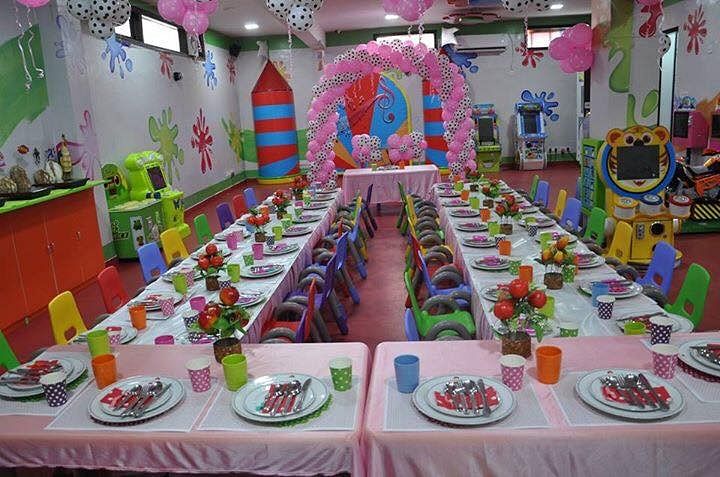 ---
Packages and Menu (6)
Munching Snacks (3)
Main Course Veg (3)
Main Course Non-Veg (3)
...+3 more
Munching Snacks (3)
Main Course Veg (3)
Main Course Non-Veg (3)
...+3 more
Customer Reviews
$vm_clean $88.00000000000001%
$vm_service $88.00000000000001%
Celebrated my daughter's birthday here and she was really happy. We invited all her school friends the staff was managing them all very well. It's a great birthday celebration near me for my kids' and she loved this place.
A lot of fun activity for children. Amazing place, Must reccommend this for children.
A great place for kids, they enjoyed a lot. lot many activities for them. Must visit this place.
A great place for kids, they enjoyed a lot. lot many activities for them. Must visit this place.
I went there to celebrate my five year old daughter's birthday celebration and I must say that this place is a real gem for kids. We enjoyed the place because of the good ambience and perfect arrangements. Really wasn't expecting such great and amicable staff. Wonderful venue!
From a kid's standpoint, this location has everything. 3 slides, a sizable climbing area, a ball pool, a balloon pool, areas for building blocks, TV games, sitting in a circle, a hand-holding cable, etc. This is only one floor; the trampoline zone and games are on the second story. Adults can spend time together while watching their children eat cuisine from the cafe.
- Priyanshu
24th March 2022
One of the largest play areas with a wide range of amusements is this one. The inside is constructed to prevent injuries to children, even while they are playing alone. They also offer a little cafe where you can enjoy a cup of coffee and some delectable food in addition to the play area. They have a large team to look after children and make sure they don't miss any exciting rides.
great location for a kids' party! For my daughter's fifth birthday party, I reserved Fun Box. Since I would prioritise safety over fun for a child's birthday party, I have always struggled to pick a location. Thus, I was able to see how concerned these folks are about children's safety when I went to the fun box during one of my friends' kids' parties here.
Staff that deals with the children seemed excellent and extremely motivated. A lot of fun activity for children. Great place to take kids in a group
- Jeeya
27th February 2022
I took my son there and celebrated one hell of a birthday party of my son. His friends were so happy and satisfied.
- Ashu Kamra
6th February 2022
It is an absolute treat for the kids, with Toddler Zone, Lego Room, 21 feet Wall Climb, a massive Wave Slide, Tunnel Slide, a huge two-sided Trampoline Area, Ball Pool, Merry Go Round Ride, Arcade Games, and more
- Sahil
2nd February 2022
A very nice place for kids and adults to relax and have fun. Special appreciation for the support staff who help with the kids inside the play area, which gives the adults a break and time to relax and catch up.
- Vishal
12th January 2022
As the name itself suggests 'The fun box' is a fun and frolic sports bar as well as casual dining which serves a range of cusines in North Indian, Chinese, Continental and Italian. Located at a popular place in Delhi that is Dwarka, it is a happening spot to engage with your dear ones and have a great quality time on weekends and other-wise. This venue celebrates the special occasions in a ravishing manner , like birthdays, anniversary parties, bachelors parties, cocktail parti
- Bhola Nagy
18th November 2019
A very nice place for kids and adults to relax and have fun. Special appreciation for the support staff who help with the kids inside the play area, which gives the adults a break and time to relax and catch up. Thanks Funbox for a enjoyable experience.
- Kalpana Bedi
11th November 2019
Fun place for childrens. I had been here of my friends birthday party. Their infrastructure is big. Good and fun playing exercises for children.
- Himanshu Dua
5th October 2019
Wonderful play area for kids, caring and co-operative staff, ample parking space and tasty food. Best place for birthday celebration
- Monica Ravi
13th August 2019
Great place for kids! One of the very few play areas which has great food.
- Raghavan Arora
9th August 2019
You name it, this place has it from kid's (till 9 years in my opinion) perspective. 3 slides, big climbing zone, ball pool, balloon pool, blocks areas, tv games, sitting round about, hand handing cable etc. This is just one floor, the second floor has the trampoline zone, with games. Grownups can enjoy their time together, watching their young ones enjoy with food from the cafe.
- Leelawati Mogul
29th July 2019
Staff that deals with the children seemed excellent and extremely motivated. A lot of fun activity for children. Great place to take kids in a group.
- Priyanka Oza
29th June 2019
Very attentive, caring and child-friendly staff, good range of activities, and a wide variety of installations to keep a child engaged. This place as a good vibe and is quite safe. My 2-year old loves it.
- Nayan Char
24th June 2019
Ideal place for your kid to enjoy. You can host a fun party for kids. They have pit ball, large slides, virtual games and a small cafe.
- Davinder Sachdeva
3rd June 2019
Attended a birthday party here, Superb experience. Awesome play environment.
- Harmeet Kaur
3rd May 2019
This is one of the largest play area with variety of options to have fun around.Interior is designed in such way that kids won't get hurt even if they are playing alone. Along with play area they have small cafe, where you can have a sip of coffee with mouth watering snacks. They have huge staff for taking care of kids and also make sure that kids won't miss any fun ride.Also it's great venue for organizing themed birthday parties, baby showers, school trips and events.
- Nitika Sharma
22nd September 2018
We are a group of around 15 friends who have little kids. We booked this place for our kitty party so that both the kids and us could enjoy themselves. We had a really nice time here and the kids had even better of a fiesta here! The caretakers were very attentive and took well care of the kids while they had been in the play area. The place looks like it is designed out of a colour palette! The kids were so amused with the trampoline area on the second floor, it was lovely watchi
- Amita Sinha
1st September 2018
Great place for kids party! I booked fun box for my daughter's fifth birthday party. I have always had a trouble choosing a venue because while fun is really important for kids birthday party, I would place safety first. So when I visited the fun box during one of my friend's kids party here, I noticed just how much these people are concerned about kids safety and how they take extra care for the same. So, I went on to book this place and had a really fun and carefree time here. W
- Aastha Gaur
23rd August 2018
fun box is way too expensive..i liked the entire place and all other things..but found it really pricey
- Charuvi Chadha
17th August 2018
Great place for kids! I loved the ambience and the nannies are very responsible!
- Preeti Roy
16th August 2018
I loved this place!! Best kids party venue..!! Visited it today for the first time and it was really amazing to be here! My daughter really loved this place and keep insisting on going back again all the time.
- Harshita Kaur
8th August 2018
went here went here for my neice's bday party and had a great time. my son loved the place and i personally loved the way they managed the entire party. great venue! .
- Trisha Kalra
8th August 2018
Wonderful place for kids celebrations! Responsible staff, good food, nice arrangements, kid-friendly ambiance! Great place.
- Mahima Anand
12th July 2018
Slightly overpriced, but fun box is really one of the best places for you to take out your little baby on a playdate with other kids! We booked this place for my baby's birthday party and had a really nice time. They also have a lot of things for the adults so it was even better for us!
- Taran Khandelwal
30th June 2018
Me and my wife were in two minds if or not to book this place for our son's 4th birthday party. My venue expert suggested me to visit the venue before finalising and so we did. Right after talking to them, I realised just how great it would be to celebrate my son's birthday party here. The place has two floors, and even more space for the parents to enjoy. It also has a gift shop for easy return gifting and a nice place for your cake cutting ceremony. The place and the team is jus
- Yashi Verma
24th April 2018
The Fun Box is a perfect party place for kids! the kids totally loved it here and enjoyed to the core. The food was awesome and we had an amazing experience here!
No More Reviews!
---
---
Things To Know
About
A one-stop solution to complete indoor entertainment and the best birthday celebration place in Delhi for kids of all ages in the heart of Gurugram/NCR. With an expansive area of more than 15000 square ft., it includes a vibrant multilevel indoor play zone, exhilarating trampoline park, dazzling gaming zone, edutainment classes/workshops and fabulous indoor/outdoor party areas inclusive of food catering by Kwality Catering and is a great birthday venue in Gurgaon for kids.
Approach
This is an extremely exciting birthday venue in Gurgaon for you to host your kids' party. The FunBox is very easy to locate! This birthday celebration venue is nestled in the J Block of DLF Phase 2, Gurgaon. A 2-minutes walk from the Sikandarpur Metro Station. Your child can have a ravishing birthday party at The FUNBOX. Party out with their friends, chill, eat and have a gala time! A perfect one-stop destination for giving birthday celebration treats!
Ambience
This birthday venue in Gurgaon is sprawled across two floors and offers both indoor and outdoor areas for your kid's birthday celebrations, the one thing to know here is that the play area is strictly indoor. The outdoor area is an open lawn that provides you with lush-green seating space for the parents while the kids get busy having fun. The indoor area, ie. the Play Area, is brilliantly designed and is full to the brim with vivacity while having a kid-friendly ambience and is one of the best places for a birthday celebration in Delhi.
Food and Service
The FunBox has tie-ups with renowned quality catering. Be assured that the kids are going to spend quite a time licking their fingers with just how delicious the food is here which makes it an ideal birthday celebration venue in Gurgaon. They have separate food packages for both vegetarian and non-vegetarian food dishes for kids and cold milkshakes to give them a boost of energy.
Known For
The Fun Box is a perfect Play Centre for your events like a First Birthday celebration, Kids' Birthday parties, Kids' parties, School Trips, and even Kitty Parties! For entertainment, this birthday venue in Gurgaon provides you with multiple entertainment options apart from unlimited play to add up to your birthday parties at a slight additional cost.
Best suited for
Cocktail Party
Corporate Party
First Birthday Party
Kids Party

Party
Team Building
Amenities
Air Condition
DJ Available
Parking
Power Backup

Inhouse Catering Available
Full Bar Available
Inhouse Decorator Available
Play Area
Cuisines
Desserts
North Indian
Social Function Menu
Italian

Indian
Fast Food
Chinese
Terms and Conditions
All Government applicable taxes will be applied.
All Venue Rules Apply.
Parking
Parking space available for vehicles
---
Location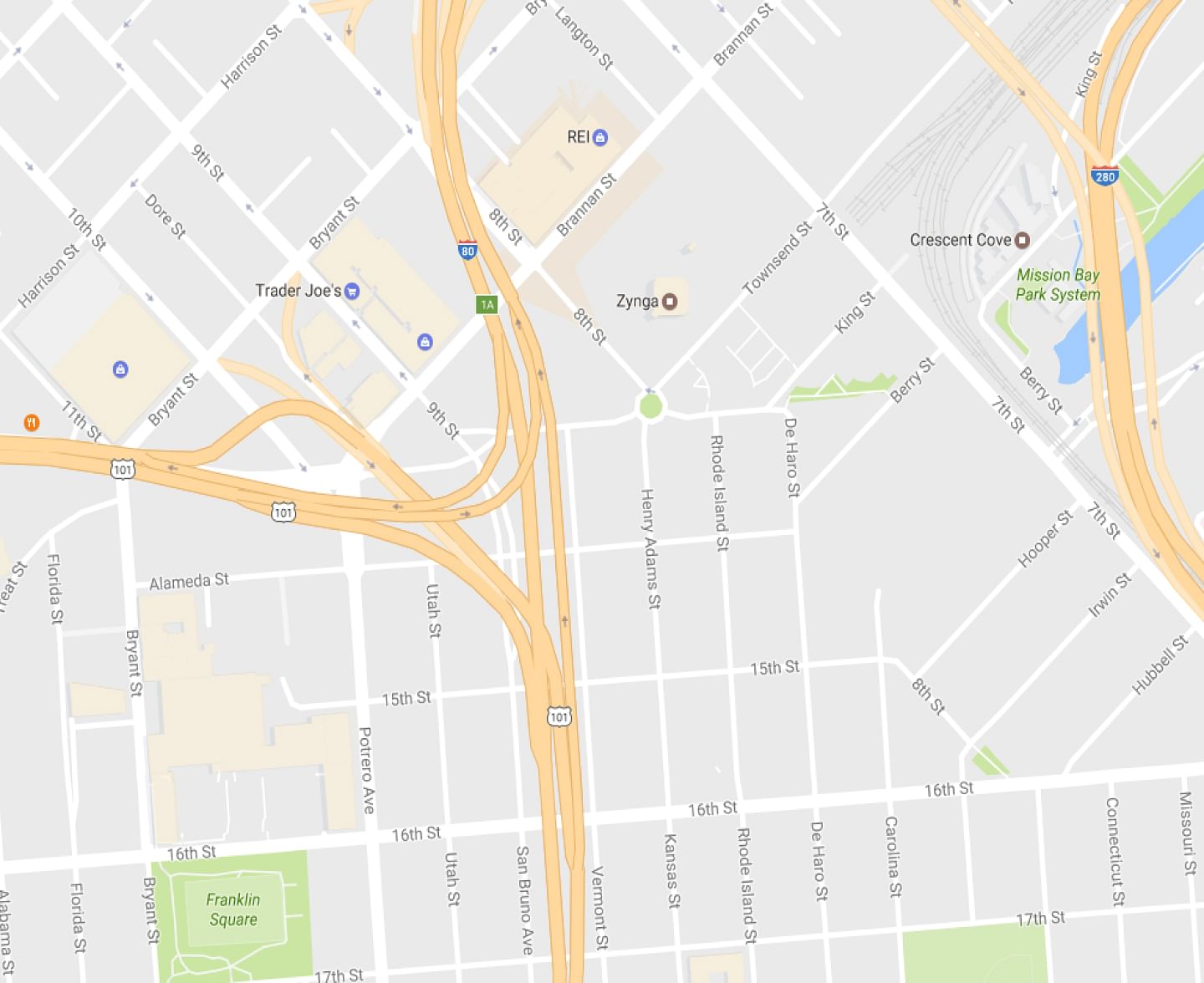 ---
---
Are You Confused?
Ask Anything & get answer in 48 hours

---
Similar Venues
---