Packages and Menu (13)
Unlimited FL Drinks (2 Hours)
Unlimited IMFL Drinks (2 Hours)
Unlimited Domestic Drinks (2 Hours)
Food and FL Drinks (Fri-Sun)
Veg Starters (2)
Non-Veg Starters (2)
FL Drinks (5)
Food and FL Drinks (Mon-Thur)
Veg Starters (2)
Non-Veg Starters (2)
FL Drinks (5)
Food and IMFL Drinks (Fri-Sun)
Veg Starters (2)
Non-Veg Starters (2)
IMFL Drinks (5)
Food and IMFL Drinks (Mon-Thur)
Veg Starters (2)
Non-Veg Starters (2)
IMFL Drinks (5)
Platinum Food and Unlimited Arcade Games (Fri-Sun)
Veg Starters (2)
Non-Veg Starters (2)
Mocktail (1)
...+2 more
Platinum Food and Unlimited Arcade Games (Mon-Thur)
Veg Starters (2)
Non-Veg Starters (2)
Mocktail (1)
...+2 more
Gold Food and Games (Fri-Sun)
Veg Starters (3)
Non-Veg Starters (2)
Mocktail (1)
...+2 more
Gold Food and Games (Mon-Thur)
Veg Starters (3)
Non-Veg Starters (2)
Mocktail (1)
...+2 more
Basic Food and Games (Fri-Sun)
Soft Drinks (2)
Mocktail (1)
Games (1)
...+2 more
Basic Food and Games (Mon-Thur)
Soft Drinks (2)
Mocktail (1)
Games (1)
...+2 more
---
---
Menu
Regular Pepsi
7 Up
Mojito
25 Access to Arcade
Bowling
Whisky - Chivas and Black Label
Vodka - Absolut
Rum - Old Monk, Bacardi White
Beer - Budweiser
Wine - Jacob Greeks
Whisky - 100 Pipers
Vodka - Artic, Smirnoff
Rum - Old Monk, Bacardi White
Beer - Kingfisher Premium
House Wine
Whisky - Blenders Pride
Vodka - Artic
Rum - Old Monk, Bacardi
Beer - Kingfisher Premium
House Wine
Bar Be Que Chicken Wings
Chicken Fingers
Chicken Pizza
Chicken Nugget
Chicken 65
Kung Pao Chicken
Chilly Chicken
Chicken Satay
Chilly Garlic Wings
Chicken Spring Rolls
Black Pepper Chicken
Chicken Basil
Sesame Chicken
Chicken Salt and Pepper
Murgh Zafrani Tikka
Lahsuni Tikka
Murg Malai Tikka
Chicken Tikka
Chicken Seek Kebab
Tandoori Chicken Wings
Afghani Tikka
Chicken Spring Roll
Chicken Sandwich
Chicken Nachos
Chicken Popcorn
Smaaash Veg Pizza
Margarita Pizza
Farmer Pizza
Tomato Basil Bruschetta
Cheese Corn Bites
Veg Salt Pepper
Chilly Paneer
Paneer 65
Veg Spring Roll
Honey Chilly Potatoes
Crispy Chilly Veg
Hara Bhara Kabab
Bhutte Matar Ki Shammi
Zafrani Paneer Tikka
Paneer Pudina Tikka
Veg Nachos
Garlic Bread With Cheese
Mini Veg Burgers
Coleslaw Sandwich
Veg Sandwich
Cheese Sandwich
Cheese Chilly Toast
Paneer Finger
Achari Paneer Tikka
French Fries
---
VenueMonk Expert Review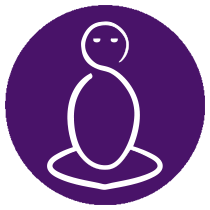 VenueMonk
Connect With Expert
An experience worth remembering
Attractive infrastructure
"Excellent service with tasteful experience"
"Best Gaming Experience and Perfect Hangout Place
Lots of Gaming Options for all age groups
Can accommodate small gatherings only
Parking area needs revamping
---
Are You Confused?
Ask Anything & get answer in 48 hours

---
Summary
The Smaaash can easily accommodate 200 guests, with catering costs ranging from 1400 for veg menu per plate and 1500 for non-veg menu per plate. The operation timings on Smaaash remain open from - The venue provides in-house liqour.
---