---
Packages and Menu
STARTERS ➢ NON VEGETARIAN (3)
STARTERS ➢ VEGETARIAN (3)
SOUP ➢ VEGETARIAN (1)
...+13 more
STARTERS ➢ NON VEGETARIAN (4)
STARTERS ➢ VEGETARIAN (4)
SOUP ➢ VEGETARIAN (1)
...+13 more
STARTERS ➢ NON VEGETARIAN (5)
STARTERS ➢ VEGETARIAN (5)
SOUP ➢ VEGETARIAN (1)
...+13 more
STARTERS ➢ VEGETARIAN (4)
SOUP ➢ VEGETARIAN (1)
SALAD➢ VEGETARIAN (3)
...+9 more
STARTERS ➢ VEGETARIAN (6)
SOUP ➢ VEGETARIAN (2)
SALAD➢ VEGETARIAN (4)
...+9 more
STARTERS ➢ VEGETARIAN (8)
SOUP ➢ VEGETARIAN (2)
SALAD➢ VEGETARIAN (6)
...+9 more
---
Menu
STARTERS ➢ NON VEGETARIAN
Chicken Tikka Masala
Chicken Malai Tikka
Ajwaini Murgh Tikka
Kasoori Murgh Tikka
Chettinad Chicken Tikaka
Achari Mutton Tikka
Ajwaini Fish Tikka
Mutton Seekh Kebab
Murgh Reshmi Kebab
Shammi Kebab
Amritsari Fish
Satay Chicken Stick with Peanuts Sauce
Fried Chicken Rovoli
Fish Finger with Tartar Sauce
Meat Ball in BBQ Sauce
Garlic Chicken Nuggets with Plum Sauce
Crispy Chicken Strips
Lemon Chicken
Chili Chicken Dry
Sesame Chicken
Golden Fried Chicken
Drums of Heaven
Crispy Chicken with Honey Sauce
Tandoori Bharwan Aloo
Paneer Tikka Masala
Paneer Tikka Pudina
Achari Paneer Tikka
Ambi Paneer Tikka
Saunfiana Paneer Tikka
Tandoori Soya Chaap
Moong Dal Pakodi
Tandoori Momos
Veg Seekh kebab
Dahi Kebab
Dahi Ke Sooley
Dalchi Vada
Hara Bhara kebab
Potali Samosa
Idli Masala
Falafel with Mint & Garlic Yoghurt
Paneer Shashlik
Peanuts Masala
Aloo Chaat
Assorted Vegetable Pakora
Stuffed Fried Mashroom
Cottage Cheese Finger
Potato Corn Rolls
Spinach and Cheese Fatayer
Fried Vegetable Ravioli
Bhutta Matar Ki Shammi
Bhutta Matar Ki Shammi
Golden Fried Baby Corn
Salt & Pepper Mixed Vegetables
Chili Paneer Dry
Vegetable Manchurian Dry
Vegetable Spring Rolls
Vegetable Wonton with Chili
Garlic Dip
Vegetable Momos
Vegetable Manchow Soup
Vegetable Hot & Sour Soup
Vegetable Sweet Corn Soup
Creamed Cauliflower and White Onion Soup
Carrot and Ginger Soup
Cream of Clay Oven Roasted Broccoli
Lemon Coriander Soup
Minestrone Soup
Cream of Mushroom Soup
Cream of Almond Soup
Cream of Vegetable Soup
Tamatar Dhaniya Ka Shorba
Cream of Tomato Soup
Cream Of Chicken Soup
Yakhni Shorba Chicken
Mulligatawny Chicken & Dal Shorba
Murgh Shorba
Gosht Shorba
Murg aur Badam Ka Shorba
Cream of Chicken with Roasted Almond
Minestrone Soup
Lemon Coriander Chicken Soup
Chicken and Celery Soup
Chicken Sweet Corn
Chicken Hot & Sour
Chicken Manchow
Aloo Anaar Chaat
Green Salad Beans Sprouts with Peanuts Salad
Aloo Aur Channa Salad
Kachumber Salad
Cheese and Pineapple Salad
Greek Cucumber Salad
Russian Salad
Tomato and Cheese Salad
Turkish Cucumber Salad
Beans Sprouts and Corn Salad
Coleslaw Salad
Macaroni and Peanuts Salad
Potato & Sweet Chili Salad
Kimchi Salad
Murgh Tikka Chaat
Seekh Kebab Salad
Masala Chicken Chaat
Murg Tikka Aur Makkai ki Chat
Chicken & Pineapple Salad
Mixed Meat Salad
Smoked Chicken Salad
Thai Chicken with Peanut
Thai Egg Salad
Chinese Spring Salad
MAIN COURSE➢ NON VEGETARIAN
Murgh Makhanwala
Murgh Kadahi
Bhuna Murgh Masala
Methi Murgh
Murgh Afghani
Achari Murgh
Murgh Curry
Murgh Dum Korma
Mutton Dum Korma
Palak Murgh
Mutton Rogan Josh
Murgh Do Pyaaza
Murgh Dahiwala
Murgh Kali Mirch
Saag Chicken
Mutton Do Pyaaza
Nihari Gosht
Bhuna Gosht
Saag Gosht
Rara Gosht
Gosht Kali Mirch
Keema Norejehani
Lal Maans
Spinach Chicken
Penne with Roasted Chicken
Grilled Chicken with Lemon and Mint Sauce
Grilled Fish with lemon Butter Sauce
Crumb Fried Chicken
Non – Veg. Pasta
Chicken Lasagna
Lemon Grass Spicy Chicken
Shepherds Pie
Mutton Lasagna
Lemon and Thyme Chicke
Chicken in Thai Red Curry
Chili Chicken with Spring Onion
Shredded Chicken in Black Bean Sauce
Diced Chicken in Sweet and Sour Sauce
Sliced Chicken with Hot garlic Sauce
Diced Chicken in Oyster Sauce
Sliced Lamb in Schezwan Sauce
Sliced Lamb in Hot Garlic Sauce
Saunfiana Stuffed Paneer
Paneer Makhani
Paneer Pasanda
Paneer Kadhai
Paneer Methi Malai
Paneer Matar
Paneer Khurchan
Palak Paneer
Malai Kofta
Cottage Cheese Spinach & Onion Quiche
Cheese Eggplant & Spinach Fritters
Cheese & Basil Ball Monay
Cottage Cheese Steak with Bar Be Que Sauc
Sweet and Sour Paneer
Bean Curd in Hot Garlic Sauce
Bean Curd in Schezwan Sauce
Gajar Matar
Do Pyazza
Chatpatte Aloo Aur Anardana
Banarsi Dum Aloo
Jeera Aloo
Khatte Aloo
Methi Malai Matar
Mix Veg Jhalfrezi
Palak Corn
Palak Kofta
Gobhi Masala
Gobhi Matar
Gobhi Adarki
Aloo Gobhi Matar
Khoya Matar Masala
Matar Mushroom Masala
Mushroom Do Pyaaza
Arbi Masala
Baingun Bhartha
Navratan Korma
Bhindi Masala (Seasonal)
Jaipuri Kurkuri Bhindi
Mirchi Baingan Ka Salan
Sarson Ka Saag (Seasonal)
Assorted Vegetable Tava
Baked Vegetables
Lasagna of Roasted Vegetables
Baked Spinach with Corn and Mushroomyg
Mashed Potato with Glazed Onion
Roasted Potato Wedges with Rosemary and Garlic
Vegetable Shaslik
Penne with fresh Tomato Sauce
Vegetable Pasta
Baked Corn and Spinach
Baked Cauliflower and Cheese
Macaroni Corn and Cheese
Spinach and Mushroom Cannelloni
Chili Paneer Gravy
Vegetable Manchurian Gravy
Vegetable Sweet And Sour
Vegetable Hot & Sour
Vegetable Hakka Noodles
Vegetable in Thai Green Curry
Mixed Vegetable in Chili Honey Sauce
Mah Ki Dal Peshawari
Dal Panchratan
Dhaba Dal Fry
Dal Amritsari
Dal Palak Masaledar
Yellow Dal Tadka
Channa Dal Narial
Bhuni Moong dal Narial
Bhuni Moong dal Narial
Rajmah
Karhi
Jeera Rice
Peas Pulao
Mix Veg Pulao
Kashmiri Pulao
Saffron Rice
Steamed Rice
Mix Veg Biryani
Kanthal Ki Biryani (seasonal)
Chicken Biryani
Mutton Biryani
Mexican Rice
Risotto Verdure
Vegetable Fried Rice
Garlic Fried Rice
Chicken Fried Rice
Aloo Raita
Pineapple Raita
Mix Veg Raita
Cucumber Raita
Jeera Raita
Kheera Raita
Tomato Curry Leaf Raita
Boondi Raita
Dahi Bhalle with Saunth Chutney
Mango Chutney
Saunth Chutney
Mint Chutney
Papar
Pickle
Roti – Tandoori,
Makka Roti
Naan- Plain, Butter
Parantha- Tandoori, Lachcha, Pudina, Mirchi
Parantha- Tandoori, Lachcha, Pudina, Mirchi
Poori
Missi Roti,
Thandi Kesari Kheer
Raj Bhog
Chenna Payesh
Phirni in Kasora
Lemon Souffle
Chocolate Souffle
Truffle Pudding
Chocolate Pudding
Walnut Brownie with Vanilla Ice Cream
Vanilla /Strawberry /Butter Scotch Ice Cream
Black Forest Gateaux
Malpua with Rabri
Jalebi Rabri
Kesari Angoori Rasmalai
Rasbhari
Rasgulla
Golden Halwa with Nuts
Gajar Halwa (Seasonal)
Moong Dal Halwa
Gulab Jamun
---
VenueMonk Expert Review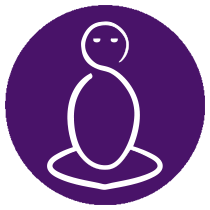 VenueMonk
Connect With Expert
Plethora of choices in terms of décor & catering
Professional level hospitality
Great event spaces for all social events
Classy venue for hosting residential and destination weddings
- The indoor hall can only accommodate moderate number of guests
- The DJ hours are quite limited
A little on the expensive side
---
Are You Confused?
Ask Anything & get answer in 48 hours
---
Summary
This Nirvana Patio Club, being one of the best in business, can provide accommodation for 500 number of guests along with a catering service that includes 1450 for full veg meals and 1650 for full non...Read more-veg meals, including varied options within each. The operational hours of Nirvana Patio Club are - .
---