---
Packages and Menu (1)
Day Outing (09:00 AM To 05:00 PM)
Welcome Drink (3)
Breakfast (10:00 AM to 12:00 PM) (7)
Lunch (01:00 PM To 03:00 PM) (11)
...+8 more
---
VenueMonk Expert Review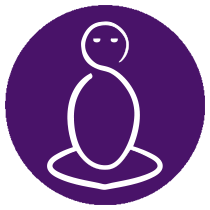 VenueMonk
Connect With Expert
Delicious farm-to-table cuisine crafted using fresh, locally sourced ingredients
A swimming pool, cycling, and horseback riding are among the many sports and amenities accessible on the site
The personnel is kind and attentive, and they give visitors excellent service
With beautiful grounds and a peaceful pond, the ambiance is serene and charming
As the venue is located on the outskirts giving guests a serene experience, there might be some network issues
Prior booking is recommended as the place is always full and on high demand
Customer Reviews
$vm_clean $88.00000000000001%
- Nikita Singh
24th March 2023
We had a fantastic weekend getaway at MadhavGarh Farms, which we booked through Venuemonk." The grounds are serene and pleasant, with lovely flowers and a tranquil pond. The staff was really pleasant and accommodating, and the meal was great. We also went horseback riding and bicycle riding around the property. Overall, it was a fantastic experience, and I definitely suggest this location as well as Venuemonk's outstanding services.
- Riya Bansal
23rd March 2023
I had an amazing experience hosting a corporate off-site event at MadhavGarh Farms using Venuemonk. The resort is stunningly beautiful, and the staff was kind and accommodating to our needs. The dinner was amazing, and it was produced using farm-fresh ingredients. I definitely suggest this location for any event, as well as Venuemonk's simple booking procedure.
- Ritika
24th September 2022
I recently visited this place along with my girl gang, and I cannot deny the fact that Madhavgarh Farms is possibly the best property for having a great weekend holiday on the planet earth. Starting from great food to clean room and fun activities they offer it all. This place is 100 times a must visit.
- Naman saluja
11th May 2022
A place away from city noise and pollution for kids. Absolutely nice place for family outings. Food quality is good and they serve a wide range of various food with good taste. loved it!
- Arna Singh
13th April 2022
I visited the venue with my family. It's a very beautiful place. I had a great time with my friends and family. The food choices here are amazing. We booked through the website called venuemonk. They helped us find the best venue possible. I think i will book all the venues from venuemonk from now onwards. The staffs at the venue was also very well organized. I highly recommend the venue to all. .
Mdhavgarh Farms is well known for offering exceptional facilities to all its clients. Indulge in the outstanding dishes and drinks this place has to offer with all your favourite people around you. I was part of an anniversary celebration here and I assure you this venue is totally worth your money. With a capacity for 1500 people, the place is popular for celebrating birthday parties, cocktail parties, weddings, anniversaries, corporate events and social gatherings. They offer
- Ananya Sharma
16th January 2022
Very nice place for outing
- Divya Kapoor
18th March 2021
Madhavgarh Farms is a fantastic venue to host all your pre-wedding and wedding functions. I organised my sister's wedding reception at this venue and was awed by the reception and ambiance. I booked it via VenueMonk and was assured it would be quite spacious to host all 600 of our guests effortlessly. The culinary team prepared exclusive dishes that were delightful to the beholder. Further they had provisions to serve alcohol in-house. Highly appreciate the service we received!
- Roshni Khan
7th March 2021
Madhavgarh farms in Gurgaon is an amazing venue for all your gala events and celebrations! I got married here last fall and was highly impressed with the venue. The ambiance comprised brightly lit halls and well-fragranced interiors. The in-house catering team served delicious fares and followed them with some lip-smacking desserts. Highly recommend it to all!
- Preeti Merchant
16th February 2021
Madhavgarh farms is a very fantastic venue. I had recently hosted my brother's wedding at this venue. The place is enormous and the quality of the interiors and decoration is just of some other level. The mud walls, elephant heads, wooden wheels, wooden and bamboo furniture look very unique and gives a perfectly rustic look to the venue. The qualities of this venue are just endless. The rusticity of the place is its beauty. The food was traditionally cooked Indian food which taste
- Divya Parekh
8th February 2021
MadhavGarh Farm is a wonderful place that took me close to nature and adventure. I am so glad that I went there to celebrate my friend's birthday. We played so many games and took part in various recreational activities. It provided a great escape from our mundane lives. The dishes and beverages were delicious and made my mouth water. Their impeccable service was impressive, and the humble staff made our experience even more valuable!
- Sharath
20th January 2021
Madhavgarh Farms showcase the heritage and culture of Gurgaon. I visited this place for a weekend getaway with my family. It offers accommodation with a private pool. We enjoyed several activities over there.
- Raj Sharma
28th December 2020
MadhavGarh Farms in Gurgaon is probably the best place to host your wedding reception if you want it to be elegant and beautiful but also affordable. This amazing property is serene and has everything one can look for to host a grand affair in the most astounding manner. I attended a relative's wedding here and the reception was open-air. Everything looked splendid from the bridal tent to the arched entrance decorated with flowers and lights. The food prepared by the in-house cate
- Supriya Bharti
30th May 2020
Our stay at Madhavgarh farms was superb. One of the best place near Delhi. Farm is based on haryanvi feel , will simply light up your mood help you to relax. The decor was very authentic and attractive. Food was superiorly delicious. Staffs and manager were very friendly. !! Everything about this farm was awesome.
- Bhupendra Choudhary
7th February 2020
Booked this place for a friends birthday party. The place is very comfortable and cozy and will refresh your mind. One of the best service I experienced till date. You can experience rural life over here with authentic food. This place has a fun mud pool where you can take a dip or cover your loved ones in the mud. They offer traditional haryanvi cuisine along with number of vegetarian assortments.. Overall a complete fun place. Would love to visit again
- Ismeet Singh
9th January 2020
We visited this place for our weekend get together with family and some friends. The place was superb. Rajasthani theme and Rajasthani performance was the highlight of the place. Varieties of sports for kids , water activities, party area, everything was so good about this place. Food served was fresh and delicious. Must try out place.
- dqwdwd
11th November 2019
- Zeeshan Khalsa
22nd October 2019
A great weekend escape away from the hustle and bustle of the city. The food is tasty and fresh. The place offers lots of adventure activities for everyone. All in all had a great time and would certainly visit this place again !!
- Indrani Harjo
19th October 2019
Great place for a perfect getaway with modern facilities in a traditional aesthetic setup. This place is an exclusive experience. Highly recommend.
- Ishat Mehra
6th September 2019
Insane place so green it's so nice! I went with my brother for a wedding, it was a soothing and lavish yet cost effective experience. Looking forward. Thank you Madhavgarh for a lovely experience.
- Rachel Mehra
6th September 2019
One of the best place to spend time with your family and friends.. there are many such places but madhavgarh stands apart from all of those.. located in the heart of Aravali and surrounded by village, this gives a unique experience of true life. Highly recommended
- Akhila Ganesan
23rd August 2019
Perfect weekend getaway within Gurgaon. The place offers lot of activities for kids n adults alike. Food and hospitality is great. Night stay also is very comfortable. Highly recommended.
- Baldev Boase
16th August 2019
Wonderful place in the natural surroundings.. Just 10 mins drive from Badshahpur chowk. Warm hospitality n a good gateway weekend option.
- Narmada Prabhakar
10th August 2019
This has been the best trip 2019 for me. We came here to celebrate friends bday and it was just 1 night trip. The place as such positive vibes. Amazing food, best activities and amazing staff. We booked a tent and our owner made sure we were comfortable all the time. They made sure we get whatever we asked for no matter what was the time. Now a days we go to malls , clubs and fancy places for parties but i can bet this place will beat all of them. there food quality is just amazin
- Jiya Verma
5th August 2019
Nice place for day outing or picnic. You can enjoy it with Friends and Family. There are adventure sports, camel rides, puppet and magic shows. And they breakfast, lunch, evening snacks and dinner. Everything is served in a buffet system and food is actually good. The staff is polite and welcoming. Overall a good experience.
- Dhiraj Sing
30th July 2019
Madhvagrh Farms is an amazing place to visit. Haryanvi culture can be seen there followed by haryanvi food and music. This experience was soo refreshing for all budget.
- Shashank Philip
6th July 2019
Very nicely curated area. Lots of activities for kids and adults. Very good food, warm and friendly service. The chefs were helpful in accommodating a couple of small requests. Overall a great experience especially for the little ones.
No More Reviews!
---
Things To Know
About
You will have an enlivening experience at Madhavgarh Farm. The grand gesture of beauty surrounded by nature's complete majesty. It displays both Rajasthani and Haryanvi cultures displayed in a contemporary manner. It offers a classy, excellent banqueting and lawn space to meet the various needs of its clients. No matter how big or small the occasion, they try to make every celebration a huge success. The farm's lush terrain is lined with traditional Indian structures such as a gorgeous mandap, a serene pond, and a rustic wooden bridge, all of which add to the rustic appeal of the location. MadhavGarh Farms is an excellent location for various events, including weddings, business retreats, team-building activities, and family reunions. The location has a big dining hall that can hold up to 500 guests and an outdoor lawn ideal for larger occasions. Swimming, playing cricket or volleyball, or having a calm nature stroll through the lush gardens are all options at MadhavGarh Farms. You may also enjoy traditional Indian food prepared from fresh farm-to-table ingredients and perfectly cooked by our skilled chefs.
Approach
Pratapgarh Farms gives the joy of being together in the soothing lap of Mother Nature. A unique experience comes alive at this charming Ethnic wedding venue. MadhavGarh Farms is in Badshahpur, Gurgaon, and is easily accessible by vehicle or cab. The farm is 25 km from Gurgaon's city centre and can be reached through the Sohna Road. From the city centre, take the Sohna Road south towards Sohna. Continue straight for about 20 kilometres, then turn left onto the Badshahpur-Sohna Road. Drive for about 2 kilometres, then turn right at MadhavGarh Farms. The total drive should take 45 minutes to an hour depending on traffic conditions. Alternatively, you may use Google Maps to get directions to the farm.
Ambience
With its greenery, pond, and traditional Indian structures all around, the venue's vibe is nothing short of spectacular - it's the ideal spot to escape the turmoil of the city and immerse yourself in nature. The cottages with thatched roofs and traditional Indian architecture provide a cosy and pleasant stay, while the outdoor space is perfect for bigger parties. The banquet is wide and elegantly designed, with huge windows offering panoramic views of the surrounding environment. The farm's natural beauty is accentuated by vivid flowers, aromatic herbs, and the musical singing of birds, all of which contribute to the venue's tranquil environment. Stroll around the lovely grounds or unwind by the pool, and all your concerns and troubles will fade away. The entire site takes on a lovely glow as the sun sets over the farm, with fairy lights glittering in the trees and music filling the air. It's ideal for a romantic evening beneath the stars or a boisterous gathering with family and friends.
Food and Service
MadhavGarh Farms' professional chefs employ traditional culinary techniques and only the finest ingredients to craft mouth-watering delicacies that gratify every pallet. It has something for everyone, whether you're craving spicy Indian curries or hearty Continental meals. From juicy tandoori kebabs to fluffy pancakes and waffles, there's no shortage of tasty alternatives. The farm's kind and attentive crew is always available to make sure your eating experience is nothing short of the ideal. They will go above and beyond to ensure that you are comfortable and properly taken care of, whether you are having a peaceful supper beneath the stars or a raucous celebration with family and friends. MadhavGarh Farms, in addition to its excellent cuisine, provides a variety of services to make your stay as comfortable and stress-free as possible.
Known For
It is known for its fun activities, perfect for an adventurous getaway and a fun party. It has all the elements to have an out-of-the-box party. Their Banquet halls make it a perfect fit for your weddings and other events.
MadhavGarh Farms is recognized for its calm and charming ambiance, which provides a welcome respite from city life.
This huge 25-acre property, nestled in the serene countryside of Badshahpur, Gurgaon, is a refuge of natural beauty, with lush gardens, a tranquil pond, and traditional Indian architecture that ooze rustic appeal.
MadhavGarh Farms is ideal for anybody wishing to hold a memorable event, have a romantic break, or simply rest in the middle of calm.
Thanks to its friendly hospitality and exceptional services.
Lodging
Rooms Available
No. of rooms

13
Room starting costs Rs. 1000/-
Best suited for
Social Gathering
First Birthday Party
Birthday Party
Party

Reception
Engagement
Wedding
Corporate Party
Amenities
A/V Equipment
Catering
Parking
Power Backup

Rooms Available
Wifi/Internet
Indoor & Outdoor
Outdoor Only
Outside Catering Allowed
Live Music
Outside Drinks Allowed
Hawan
Baraat Allowed
Mandap
Inhouse Decorator Available
Outside Decorator Allowed
Play Area
Cuisines
Desserts
North Indian
Snacks
Vegetarian only

Wedding Menu
Social Function Menu
South Indian
Multi Cuisine
Indian
Fast Food
Chinese
Terms and Conditions
All Government applicable taxes will be applied.
All Venue Rules Apply.
Alcohol
both in house and outside allowed
Food
both in house and outside allowed
Timings
Morning:
07:00am to 06:00am
Advance
10% at the time of booking
Parking
Parking space available for 120 vehicles
Other Policies
Fire crackers is Not Allowed
Late Music is Not Allowed
Hawan is Allowed
Baarat is Allowed
Ample is Allowed
---
Location
---
Frequently Asked Questions (10)
---
Are You Confused?
Ask Anything & get answer in 48 hours

---
Summary
The Accommodation Facility on MadhavGarh Farms supports 2000 number of guests for a small gathering and 2000 number of guests for a large gathering. Catering services for Veg menu per plate range from 850 for a guest capacity of 2000 and Non Veg menu per plate starting from a price range of for 2000 number of guests. The venue has been booked for many events till date and has good facilities for decorations, lighting, and other room facilities during the event. The operational hours of this venue are from to . Credit: Travel2Recharge, 2023, https://www.youtube.com/@Travel2Recharge Srv Vlogs , 2023, https://www.youtube.com/@Srvvlogs33
---
---
Compare Venues
MadhavGarh ...
From
850 Per Person
4.4
27 Reviews
Jain Farms
From
1200 Per Person
4.5
18 Reviews