About Essel Tower Club
Property Type
Banquet Hall
---
Venue Spaces
---
Packages and Menu (11)
Package A(Vegetarian)--Social Party Package
Vegetarian Starters (3)
Main Course Dal (1)
Main Course Paneer (1)
...+7 more
Package A(Vegetarian)--Social Party Package
Vegetarian Starters (4)
Soup (1)
Main Course Dal (1)
...+9 more
---
VenueMonk Expert Review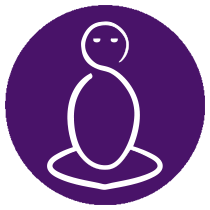 VenueMonk
Connect With Expert
Special deals and discounts provided while doing an early booking through VenueMonk
Delicious cuisines from local and international chefs
Essel Tower offers great value for money
The club is equipped with modern amenities
Overall booking cost might be pricey but worth every penny
The food items are expensive but of impeccable taste and quality
The club is unavailable during weekends due to its high demand among people
Customer Reviews
$vm_clean $98.00000000000001%
$vm_service $88.00000000000001%
- Kabir
13th December 2022
We recently booked Essel Tower Club through VenueMonk for our anniversary party and we couldn't be happier with our decision. The venue was perfect for our intimate gathering and the ambiance was just what we were looking for. The staff went above and beyond to ensure that our guests were comfortable and happy. The catering was delicious and there were plenty of options to choose from. We highly recommend VenueMonk and Essel Tower Club for all your event needs!
Booking Essel Tower Club through VenueMonk turned out to be one of the best decisions we made for our haldi ceremony. The venue was stunningly decorated and the staff was extremely friendly and accommodating throughout the event. The catering was delicious and we received numerous compliments from our guests. The entire experience was seamless and stress-free, all thanks to VenueMonk's excellent service.
I attended a wedding at this place and i must say the food featured a variety of foods, from Chinese to Indian. One was tempted to eat more and more since the cuisine was so good. The personnel handled everything expertly and efficiently. Undoubtedly, it was among the most pleasant gatherings I've been to so far.
Very good venue! Great place to be and has all the amenities you need for pulling off a spectacular event. Food and drinks are also top-notch. The staff are very helpful and polite too.
- Swarnali Dutta
15th June 2022
I visited the venue with my family. its a lovely place, had a very nice stay. The staff is very polite, always asking if we need anything or not. I would highly recommend this venue in Gurgaon to one and all!
Came here for a business conference and the facilities are great. The staff is super friendly and the amenities are amazing. The rooms are spacious and comfortable.
I attended a friends cocktail party at this place, I must say the party was quite amazing, everything from décor to food was enthralling. The staff was very polite and amiable as well. The food had a huge variety especially in snacks and we could not stop eating. Everything was a topmost quality and the prices were reasonable as well.
The Essel Tower Club is an excellent location for a business celebration. We had a terrific experience hosting our party here because everything went really nicely. It was a wonderful celebration, and you should visit this cosy location. I really enjoyed the cuisine and the setting at this club. I came here to celebrate my friend's birthday. Everything was amazing, including the music, ambiance, and food, and we had a great time.
Overall, the trip was positive because to the large, airy clubhouse that overlooked the gym and swimming pool. Sincerely thought that the difference between hospitality on the day of the event and before the booking was the host. Starters lacked the tangy punch, but moctails had plenty of zing. The clubhouse, which was large and open and overlooked a gym, a swimming pool, and a tennis court, made for a positive overall experience.
Overall, the trip was positive because to the large, airy clubhouse that overlooked the gym and swimming pool. Sincerely thought that the difference between hospitality on the day of the event and before the booking was the host. Starters lacked the tangy punch, but moctails had plenty of zing. The clubhouse, which was large and open and overlooked a gym, a swimming pool, and a tennis court, made for a positive overall experience.
The services and hospitality were on par. The food's quality was adequate but not exceptional. The only decoration was some cheap balloons, and as the host, I could really tell a difference between the hospitality before the booking and on the day of the event. Senior management didn't arrive for a day function till noon. There, we had a wonderful time.
I attended a wedding at this place and i must say The setting was exquisitely decorated, as was the stage for the bride and groom. The tables were beautifully set up and covered in white fabric. The bride and groom's stage was also exquisitely designed, with lovely, bright lighting that provided for excellent pictures.
It is a prime location in Gurgaon. One of the prestigious buildings with a good interior and good environment.
Transport facility is also good in this locality. School, bank, ATM and hospital are available nearby the location
It is nice locality to live and if a person is shifting from Delhi and wants an organized life and benefits like community living, power backup, reserved car parking and a place which is very close to Delhi
Essel-tower is located on MG road where guests may dance, eat, drink, and repeat. They provide a variety of cuisines, including continental, Chinese, Italian, and North Indian. I came here to celebrate a friend's birthday. Paintings of well-known Hollywood celebrities are also displayed inside and the seating arrangements are quite comfortable as well.
- Shriya Kukreja
26th September 2019
What a fun club to organise my birthday party here. It was so nicely done all my friend's and family memebers had a lot of fun. Highly Recommend!
- Aery Mittali
6th September 2019
Visited essel tower to attend at corporate office training. There is Essel Club inside the Essel tower. Space is pretty much very big. This a club for the society members and they have a pool, you can play badminton here as well. And also they give spance for the training to the corporate offices.
- Shikha Rai
22nd August 2019
It is a lovely location, prefct for a small gathering. I attended my uncle's party here it was so nice nad full of fun. Lovely arrangements!
- Vidit Garg
12th August 2019
Must Try this place for hosting your parties. This is a very cosy club and the ambiance is also nice. It is perfect venue to host your party with your close knitted friends and family members.
- Alia kapoor
8th July 2019
Beautiful club with fine interiors, I had come here to attend a corporate party here, it was too much fun all the arrangemnets were nicely done.
- Vineet Baveja
25th June 2019
Great condominium. Cool market place. Spacious apartments. Good club. Safe. Serene. Amazing location. Very close to national highway and mg road. Walking distance to malls and metro stations.
- Rahul Roy
21st June 2019
Lovely place to host any party. It is full of excting surprises. It is beautiful and has good space to host any party. I had attended my friend's birthday party here, it was a lot of fun.
- Manisha Yadav
11th June 2019
Amazing club to organise your parties here. It has fantastic staff to serve you in a best possibe manner.
- Vanya Mehta
8th June 2019
Essel Tower Club is a fantastic venue to host a corporate party. We had hosted our party here and everything was set up very smoothly, we had a great time. It was a perfect party and you must try this cosy place.
- Sonam Rawat
19th May 2019
It is an amazing club, loved the food and all the arrangements here. I had gone to attend my friend's birthday party here. We had a lot of fun from music to ambiance to food everything was just perfect.
- Tarun Shammi
23rd November 2018
The hospitality and services were at par. The quality of food was good, but not great. Decoration was substandard with just balloons and the one thing I seriously felt as the host was the difference between hospitality before booking and at the day of the event. No senior management was present until noon for a day event. Moctails lacked the fizz and starters lacked the tangy punch. The overall experience was good with spacious , airy clubhouse overlooking a gym , swimming pool an
- Aashi Yadav
19th April 2018
We booked Essel Tower for our kid's first birthday party through venuemonk. Our overall experience with the venue was excellent, right from the food to the ambience. would totally recommend this venue to others!
No More Reviews!
---
Things To Know
About
Essel Tower Club is considered to be the top choice for those who are seeking a high-quality venue for their events in Gurgaon, India. Whatever the occasion, the club is devoted to making every celebration memorable with its exclusive facilities and unique experience. Located in the heart of the city, Essel Tower Club offers a premier banquet facility that provides elegance, style, and sophistication to any event and an elegant outdoor terrace. Whether it is a huge event or a small, intimate gathering, the club has the capability to host a wide range of events, including corporate meetings, product launches, birthday parties, anniversary celebrations, and more. With its modern and stylish decor combined with amenities, the Essel Tower Club offers an ideal atmosphere for guests to enjoy their event. The setting is stunning, with plush greenery and architectural details that make it ideal for hosting your events. The Essel Tower Club is also a popular destination for weddings. The wedding packages offered by the club are inclusive and can be customized according to the couple's preferences. The club provides top-notch wedding planning and coordination services, ensuring that every detail of the wedding is taken care of. From beautiful floral arrangements to stunning photography, the club's team will ensure that the wedding is memorable and unforgettable.
Approach
The Essel Tower Club is located in Sushant Lok, Gurgaon, and can be easily accessed through multiple modes of transport. If you are traveling by car, you can take the Golf Course Road and turn towards the Sushant Lok area. Follow the road until you reach the Essel Tower building, where the club is located. There is plenty of parking available within the building complex. If you are taking the metro, the nearest station is Huda City Centre, which is about 3.5 km away from the club. You can hire a taxi or use a ride-sharing service to reach the club from the metro station.
Ambience
The Essel Tower Club provides you with not one, but two great options for your event: a banquet hall and a terrace. These spaces can accommodate up to 200 people at a time, which means that you have ample room to celebrate your special occasions with all your loved ones. You can rest assured that any function hosted will be an unforgettable one, full of grandeur and memories that will last a lifetime. The banquet hall and terrace are not only spacious but also very well designed to meet the needs of any event. The banquet hall is decorated in a sophisticated and elegant manner and is perfect for indoor events. The terrace, on the other hand, offers breathtaking views and is perfect for outdoor events. Either way, you'll be able to create a wonderful backdrop for your event, no matter what the occasion. The banquet hall and terrace of this venue are ideal for weddings, corporate events, birthday parties, and any other events that require a touch of class and sophistication. The interiors of the banquet hall are designed to create the perfect setting, while the terrace's ambiance is perfect for a more relaxed setting. The Essel Tower Club is a highly equipped establishment that provides a top-notch audiovisual system and electricity backup. They offer world-class AV equipment and provide flawless audio and visual experiences. This audiovisual system is perfect for hosting events, conferences, and business meetings. Additionally, the Essel Tower Club has installed an electricity backup to ensure an uninterrupted power supply. The venue also has in-house DJ facilities and does not permit outside DJs. The club also offers ample parking space for your guests. You don't have to worry about the ever-daunting task of searching for parking on a busy day. Everyone can park their cars comfortably and without any hassle, ensuring that your event begins stress-free.
Food and Service
The venue offers in-house catering and does not allow outside caterers. They have a team of experienced chefs who prepare mouth-watering delicacies that are sure to leave your guests amazed. The club's kitchen is equipped with the latest technology, and the chefs use only the finest ingredients to ensure the dishes are of the highest quality. The catering policy stipulates that only in-house catering is permitted, and the club does not allow any outside catering services to be used. The in-house catering team is highly experienced and has a wide range of menus to suit various tastes and dietary requirements. The club prohibits the use of alcohol on the premises, which ensures that the event is safe and elegant. The Essel Tower Club does not permit external decorators to decorate the site. Instead, the club offers its own decor team for this purpose. The in-house decor team will handle all aspects of the decoration, including lighting, flower arrangements, furniture, and other items required for your event. The staff members at the Essel Tower Club have considerable experience in their respective fields. They possess the necessary skills and knowledge to provide exemplary services to their customers. The collective years of experience of the staff members make them valuable assets to the club.
Known For
Exclusive food packages
Exceptional hospitality services
Offers two different event spaces to host varied events.
Modern amenities
Easily accessible location
Lodging
Rooms Available
No. of rooms

2
Room starting costs Rs. 3000/-
Best suited for
Anniversary
Birthday Party
Cocktail Party
Conference

Corporate Party
Engagement
Exhibition
First Birthday Party
Kids Party
Meeting
Party
Reception
Social Gathering
Team Building
Wedding
Amenities
A/V Equipment
Parking
Indoor Only
Hawan

Roof Top
Rooms Available
Lift
Baraat Allowed
Full Bar Available
Table and Chairs
Mandap
Cuisines
Biryani
Desserts
North Indian
High Tea Menu

Snacks
Jain Food
Bengali
Veg & Non-Veg
Wedding Menu
Social Function Menu
Thai
South Indian
Pizza
Multi Cuisine
Mughlai
Middle Eastern
Italian
Indian
Fast Food
Continental
Chinese
Asian
Terms and Conditions
All Government applicable taxes will be applied.
All Venue Rules Apply.
Alcohol
Liquor is not allowed
Food
Only in-house catering is allowed
DJ
Only in-house dj is allowed
Timings
Morning:
12:00pm to 04:30pm
Evening:
07:00pm to 12:00am
Advance
25% at the time of booking
Parking
Parking space available for 60 vehicles
Changing Rooms
Changing room A/C
No. of Complimentry changing rooms:
1
---
Location
---
Frequently Asked Questions (10)
---
Are You Confused?
Ask Anything & get answer in 48 hours

---
Summary
The Banquet Hall of Essel Tower Club has easy accommodation facilities for 150 guests, and the food cost would be 850 for non-vegetarians per plate and 750 for vegetarians per plate. Credit: Party Karo, 2023, https://www.youtube.com/@Partykaro
---
Similar Venues
---