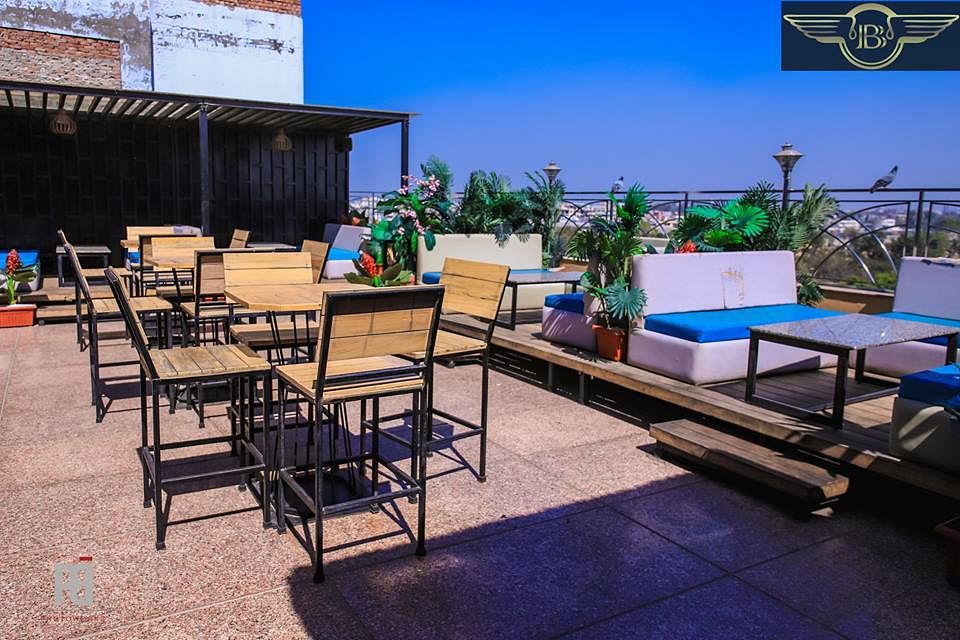 ---
Packages and Menu (5)
Starters (Veg) (4)
Starters (Non-Veg) (4)
Main Course (Veg) (3)
...+3 more
Starters (Veg) (4)
Starters (Non-Veg) (4)
Main Course (Veg) (3)
...+3 more
---
VenueMonk Expert Review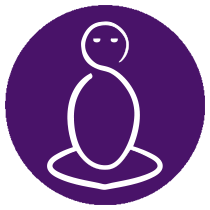 VenueMonk
Connect With Expert
"Biggest Microbrewery with the widest range of beers"
A lit microbrewery with uber-cool interiors and open rooftop
Ample parking space is available
Offers discount and deals
Cannot host large gathering on a single floor
Crowded as people like this place
Customer Reviews
$vm_clean $88.00000000000001%
$vm_ambience $88.00000000000001%
- Swarnali Dutta
17th June 2022
Great place, staff very friendly; totally loved the place. I had visited it few days ago, the food was great and overall this is a good venue in Gurgaon!
Great venue. Couldn't say something negative even if I tried. The staff and management are very helpful and polite. The cuisine is delicious and great. The vibe is perfect got formals as well as informals. Great venue. Highly recommend. 5 stars!
The staff of Big Boyz Lounge is courteous and the venue offers a steady service to its guests. There is an availability of valet parking for us
Inside the indoor facility, there was a complete bar, a designated dancing floor right in front of a DJ console, which was quite relaxing for drink lovers, as well as a variety of seating spaces. An ideal location for hanging out with pals. Additionally, they have a great sound system that your group can dance to. I heartily urge everyone to try it!
The interior design of this facility is exquisite. It has a welcoming atmosphere and wonderful decor. It can host small and intimate events. It offers delicious dishes that will tempt your palate. The kind and considerate employees will always give you the best services. It was a remarkable experience for me to reserve this incredibly wonderful location with VenueMonk for my mother's birthday.
There was a full bar, a designated dance floor in front of a DJ console, which was quite calming for drink lovers, as well as a choice of seating areas inside the indoor venue. a great place to chill out with friends. Additionally, your party may dance to their fantastic sound system. I firmly advise everyone to give it a go!
- Anshul
26th February 2022
Sector 29 in Gurugram is home to the Big Boyz Lounge, a bar and lounge where people may dance, eat, drink, and repeat. Chinese, Italian, North Indian, and continental cuisines are among the options they provide. I came here to attend a friend's birthday celebration. The inside is adorned with paintings of well-known Hollywood actors that give the exposed brick walls a sort of graffiti appearance.
There was an availability of a full bar inside the indoor venue along with a dedicated dance floor right in front of a DJ console which was very soothing for drink lovers, and multiple seating areas within the venue.A perfect place to hang go with friends
The drinks too had a huge variety to choose from which were really good in taste and presentation both and helped us all take over the dance floor. The staff was very friendly and quick.
This facility has a beautiful interior design. It offers lovely décor and a warm vibe. It is able to accommodate intimate and modest parties. It serves mouthwatering food that will delight your taste buds. You will always receive the greatest services from the caring and friendly workers. I had an amazing experience with VenueMonk to book this place for surprise party that i threw for a friend
- Vaishali
4th January 2022
big-boyz-lounge has some amazing décor, you have inside as well as outdoor seating options. You will get mesmerized by the ambiance. The food served has a great taste to it. they even have live sports screening attracting all sports lovers. I had booked this place from VenueMonk to celebrate a friends birthday, the variety of delicious cuisine served with a perfect blend of juices sets the perfect mood. It has multiple spaces for indoor and outdoor functions and features very f
- saumya
27th December 2021
The Big Boyz Club is a bar and lounge located in Sector 29 in Gurugram where guests may dance, eat, drink, and repeat. They provide a variety of cuisines, including continental, Chinese, Italian, and North Indian. I came here to celebrate a friend's birthday. Paintings of well-known Hollywood celebrities are also displayed inside and the seating arrangements are quite comfortable as well
- Shradhya Chauhan
21st March 2021
Big Boyz Lounge is located in a posh neighbourhood of Gurgaon. It is a fascinating venue for all your wedding celebrations. I booked this venue for my daughter's wedding rehearsal dinner and was highly impressed by the décor and spacious nature of it. The internal ambience was quite aesthetic and had a fragrant aroma all around it. The food was prepared by the in-house chefs and boasted beautiful flavours and textures. They also had provisions to serve alcohol in-house. High
- Susmita Chand
10th March 2021
Big Boyz Lounge is an exquisite pub that caters to both small intimate gatherings and large ones. I attended my brother's bachelor party at this pub and was impressed by the modern amenities and ambience they provide. The food served in their al-a-carte menu was simply delicious. With such a horde of appetisers, drinks and cocktails we were superbly impressed. Further they have an excellent music system for your gang to groove to. Highly recommend it to all!
- Harshit Agarwal
22nd February 2021
I had recently hosted my bachelor's party at the Big Boyz Lounge and it turned out to be a blast. The venue is perfect for a party with cousins and friends. The rooftop venue looks really good with the colourful furniture which is pretty comfortable too. The place has an absolute party vibe in it. The food had a great variety to choose from and whatever we ordered turned out to be excellent and left us with a feeling of trying out something more from the menu. The drinks too had a
- Alia Shukla
21st February 2021
This is a stunning venue with tastefully done interiors. It has a pleasant and inviting ambiance with lovely decor. It can accommodate intimate to small gatherings. It serves amazing food that will tantalize your taste buds. The courteous and humble staff will always please you with the best of the services. I booked this every so lovely venue for my mother's birthday via VenueMonk and it was an astounding experience.
- Nidhi Seth
18th January 2021
Big Boyz Lounge, Sector 29, Gurugram, a lounge is known for its lively evenings where one can dance, eat, booze and repeat. They serve cuisines like continental, North Indian, Chinese and Italian. .I visited this place for attending a friend's birthday party. The place is decorated with paintings of famous Hollywood stars on the exposed brick walls giving it a sort of graffiti look.
- Shanaya Goyal
17th December 2020
The Big Boyz Lounge was the perfect choice for me to organize my friend's bachelorette party here. She was also thrilled at the idea, and the party turned out to be a total hit! The dim lightings, dark colors, and wooden decor made the venue breathtaking. Our friends were charmed by the service! The food was flavourful and delicious, and I highly recommend this venue!
- Aditya Verma
17th May 2020
Visited Big Boyz Lounge recently for partying with my friend circle. The ambience was rich and lovely. Buffet had both veg and non-veg platters with wide number of options. High quality of mojito was served. The staff was compeletely polite and served the food efficiently. The decorations and inside views were awesome. The seating arrangement was lovely. It gave a bar cum restaurant feel and partying there gave an extraordinary feel. World Cup was screened live and we all enjoyed
- Kunal Khetan
25th April 2020
Nice place for party and get together. Spacious, within budget and food is too good. Big dance floor for people who wants to shake their bum. Separate rooms for small teams..overall a very awesome place to hangout and chill. Do give it a try!!
- Nikki Rai
19th March 2020
This restaurant has excellent food. I visit here on regular basis. My favorite dish is the Chargrilled Platters.Their service is always good as well.Music / DJ was amazing and it is complete partying place in the midst of Sector 29's Restaurant..had a very good experience here. loved the place.
- Dipak Kumar
7th February 2020
Visited big boyz bar recently. it's been a good experience every time i come to this place. Food is really yum! We crashed the recent Sunday Cold People event with a sub-party for my friend's birthday and everyone had a great time. my personal favorite is the wings, but we had a variety of dishes and everything was delicious! Great music, and manager was very accommodating and helpful.A great time was had by all and the music was fun also!
- Kritika Dang
30th October 2019
t's a nice place for get together and corporate parties. They have a big lounge area. Good music on weekends. If you want best offers pick a deal you can ask for one to get the best deals.
- Yatesh Singh
12th October 2019
Best part about this place is that they have great space. With open terrace and multiple seating options, this place is perfect for office parties.
- Pankhuri Saxena
25th September 2019
Loved everything about this place. We went for team outing and it happened to be one the best we recently had. The place serve amazing food with variety of super yummy cocktails. The alcohol was served in very different cutleries which amazed us. The most wonderful thing was music and DJ. Overall wonderful experience and would definitely love to visit again.
- Ankita Nigam
5th August 2019
Awesome place, helpful staff, ambience was perfect, great service and tasty food.
- Yogesh Shrestha
11th July 2019
The place is amazing to party. The ambience and the light add up to the perfect place to party. It has dance floor and the seating arrangement are good. It also provides the view of sector 29 from the 4th floor. And the food is also good.
- Veer Gupta
24th June 2019
This place is absolutely amazing. The food is really well prepared and served. I had organised my birthday party here and it was such a hit, this is one of my favorites in sector 29.
- Shankar Auro
23rd June 2019
Arranged a party for 23, venue was great, food was good, they only served perfection, everyone had a good time overall. From food to staff to ambiance it's a big hit.
- Subra Mehta
23rd June 2019
If you want to throw a party then this is the best place. Very cost effective. Grab the best deal. Amazing ambience, music, food, everything is perfect here.
- Navya Kapoor
19th June 2019
One of those lovely places with a great space of dance floor, super spacious for Everyone to have a gala yet a comfortable time . Best place to hangout and organise a party. Latin Sundays are always something to cherish about
- Megha Singh
19th June 2019
The services were good. Good space for large groups.
- Anonymous
27th August 2018
- Rohit Puri
5th April 2018
Went to BigBoyz lounge with my ccorporate team last week. The place has awesome ambience and some really nice food! Had an amazing experience partying here.
No More Reviews!
---
Things To Know
About
Are you looking for a place where you can relax in a cozy setting with your loved ones? Big Boyz Lounge in Gurgaon is an astonishing place with a fascinating ambiance that gives you access to the best terrace and bar in town. A highly capacious party venue, nestled in the party hub of Sector 29 Gurgaon, offering one of the finest ranges of cocktails in the vicinity and both indoor and rooftop celebration areas for your events. It has a perfect ambiance for a party venue in Gurgaon.
Approach
Located in the Sector 29 market of Gurgaon, Big Boyz Lounge is a resto-pub, lounge and a party venue. It is easily approachable, being in close proximity to its nearest metro station IFFCO Chowk on the yellow line of DMRC, at a precise distance of 3 km. It is thereby highly accessible by everyone.
Ambience
The venue has an ambiance that is a perfect blend of both sophistication and elegance. this venue is sprawled across two floors offering both indoor and a rooftop area for your event. The walls are artful and decorated in a quirky manner. There is a bar inside the indoor venue. It also has a dance floor right in front of a DJ console. The lighting is beautiful and keeps up with the party vibes of the venue. This party venue in Gurgaon is well-known in the vicinity for its delectable range of cocktails
Food and Service
The venue gives some of the most amazing settings for all its guests. Its team of professionals is valuable and handy with the smallest of ceremonies. The meals that the in-house catering team prepares will leave you amazed. The venue has a fully functioning bar that serves an array of alcoholic drinks. They also serve a variety of cocktails. The staff of this venue is cooperative and the service is excellent. They usually have fun offers and promotions going on different days of the week. They have catering services that are worth every penny. The service is quick, the food is just great and the price is pretty reasonable. The amazing food and staff of the venue make it the best party venue in Gurgaon.
Known For
It has some of the grooviest beats and splendid decor where you can relax and have fun on your night to celebrate. If you want a private space for your party, the venue can accommodate everything you'll need for your big day. The cooperative staff is always keen to serve the guests with utmost dedication. The entire ambiance is quite soothing to the eyes with an inviting aura. It is the ideal party venue in Gurgaon.
Best suited for
Bachelor Party
Birthday Party
Cocktail Party
Corporate Party

Party
Social Gathering
Amenities
Parking
Live Music
Outdoor Space
Smoking Area

Live Screening
Dedicated Dance Floor
Games
Private Dining Room(s)
Microbrewery
Roof Top
Kids Allowed
Cuisines
Asian
Chinese
Continental
Indian
Terms and Conditions
All Government applicable taxes will be applied.
All Venue Rules Apply.
Parking
Parking space available for vehicles
---
Location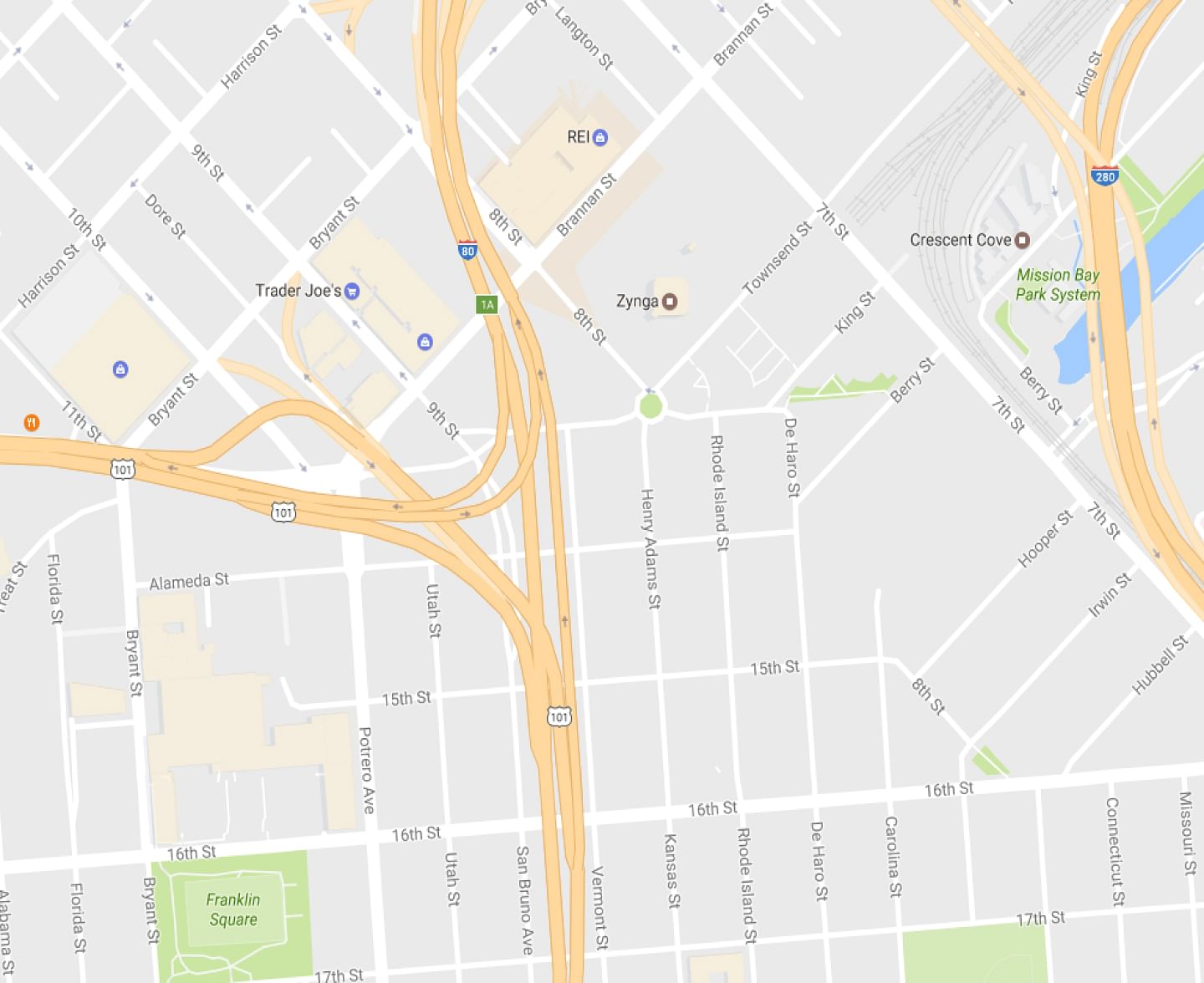 ---
---
Are You Confused?
Ask Anything & get answer in 48 hours

---
Summary
The Accommodation Facility on Big Boyz Lounge supports 400 number of guests for a small gathering and 400 number of guests for a large gathering. Catering services for Veg menu per plate range from 800 for a guest capacity of 400 and Non Veg menu per plate starting from a price range of for 400 number of guests. Liquor is served within the premises of the venue with liquor cost range for IMFL packages ranges from 1200 for all events. The venue has been booked for many events till date and has good facilities for decorations, lighting, and other room facilities during the event. The operational hours of this venue are from to . Credit: Web Check-in, Seat Number 29, 2023, https://www.youtube.com/@nagpalmanish1976
---
Similar Venues
---