About Aadat Residency
Property Type
Banquet Hall
---
Venue Spaces
---
VenueMonk Expert Review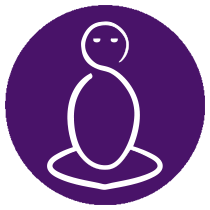 VenueMonk
Connect With Expert
The venue's flexibility in accommodating various event types and sizes ensures it caters to a wide audience
The central location in Gurgaon makes it easy for guests to reach the venue, enhancing overall event accessibility
The culinary delights prepared by the in-house catering team consistently earn high praise, making events a gastronomic journey.
The courteous and attentive staff go the extra mile to make every guest feel valued and comfortable
Guests appreciate the venue's contemporary and tasteful interiors that lend an air of sophistication to events
While the venue provides parking, it may be limited during large-scale events, potentially causing minor inconveniences
Due to its popularity, securing a booking at Aadat Residency Sector 47 can sometimes be a challenge, especially during peak event seasons
For some, the pricing at Aadat Residency Sector 47 may be on the higher side. It's essential to consider your budget when planning an event here
Customer Reviews
$vm_veg $98.00000000000001%
$vm_value_for_money $100%
- Manoj Shah
29th August 2023
I recently hosted a corporate conference at Aadat Residency Sector 47, and it was a resounding success. The venue's modern amenities and attentive staff made all the difference. Kudos to Venuemonk for guiding me to this fantastic place. Their expertise in venue selection was invaluable.
- Mamta Agarwal
22nd August 2023
Hosting my daughter's birthday party at Aadat Residency Sector 47 was a fantastic decision. The versatile event spaces allowed us to create the perfect setting, and the catering team's delicious treats were a hit with the kids. Venuemonk made it easy to find and book this wonderful venue.
- Monik Goyal
16th August 2023
As an event planner, I'm always on the lookout for exceptional venues, and Aadat Residency Sector 47 is a gem. Its flexibility, central location, and top-notch services make it a go-to choice. Thanks to Venuemonk for their expertise in venue selection.
- Seema Gupta
9th August 2023
I hosted a family reunion at Aadat Residency Sector 47, and it was a heartwarming gathering. The venue's spacious halls and accommodating staff ensured everyone had a great time. Venuemonk played a pivotal role in finding this perfect venue.
I had a business seminar at Aadat Residency Sector 47, and the venue's facilities and staff exceeded my expectations. The professionalism and attention to detail were impressive. Venuemonk's assistance in selecting this venue was invaluable.
Attending a social event at Aadat Residency Sector 47 was a delightful experience. The elegant decor, delicious food, and courteous staff made it a memorable evening. Kudos to Venuemonk for helping me discover this gem.
Aadat Residency Sector 47 is my first choice for hosting corporate conferences. The venue's well-equipped halls and professional staff ensure that every event runs smoothly. Special thanks to Venuemonk for consistently recommending this excellent venue.
I celebrated my daughter's birthday at Aadat Residency Sector 47, and it was a fantastic party. The venue's versatility allowed us to create a themed wonderland, and the catering team impressed everyone with their treats. Venuemonk's assistance made the booking process a breeze.
I recently attended a wedding at Aadat Residency Sector 47, and it was a truly elegant affair. The venue's opulent decor and attentive staff created a memorable experience. Thanks to Venuemonk for helping the couple choose this remarkable venue.
Aadat Residency Sector 47 is my top pick for hosting corporate events. The venue's professionalism, spacious event spaces, and central location make it the ideal choice. I'm grateful to Venuemonk for their expert recommendations.
I recently attended a friend's engagement party at Aadat Residency Sector 47, and I was thoroughly impressed. The venue's contemporary ambiance and the attention to detail in decor created a stunning backdrop for the celebration. The food was exceptional, and the staff went out of their way to ensure every guest had a great time. Kudos to Venuemonk for guiding the hosts in choosing this remarkable venue. It was a night to remember, and I'm looking forward to my own event here i
No More Reviews!
---
Things To Know
About
Nestled in Sector 47, Gurgaon, Aadat Residency stands as a testament to luxurious event hosting. This stunning venue is strategically located, offering easy accessibility from major points in the city. Whether you're a local resident or coming from afar, you'll find that reaching Aadat Residency is a breeze. Planning a special event can be an exhilarating yet daunting task. Whether it's a corporate seminar, a grand wedding celebration, or a social gathering, choosing the right venue sets the stage for success. That's where Aadat Residency in Sector 47, Gurgaon, steps in. This hidden gem in the heart of the city has been making waves in the event-hosting scene and for good reason. In this comprehensive guide, we'll take you on a virtual tour of Aadat Residency Sector 47, exploring its location, ambiance, services, and more. With insights from real visitors and expert opinions, you'll get an inside look at what makes Aadat Residency Sector 47 the preferred choice for unforgettable events. So, let's dive in! Aadat Residency Sector 47 in Gurgaon is more than just a venue; it's an experience waiting to be embraced. Its strategic location, captivating ambiance, culinary excellence, and top-notch services make it a top choice for events of all kinds.
Approach
Aadat Residency Sector 47 is conveniently situated in the heart of Gurgaon, making it an ideal choice for events that demand a central location. Located at sector 47, this venue is easily accessible from major landmarks in Gurgaon. Its proximity to transportation hubs ensures that your guests can reach the venue without any hassle.
Ambience
One of the first things that will strike you upon entering Aadat Residency Sector 47 is its ambiance. The venue boasts elegant and modern interiors that provide a versatile backdrop for a wide range of events. Whether you're envisioning a sophisticated corporate seminar or a fairytale wedding, Aadat Residency's ambiance can be tailored to suit your vision. The tasteful decor, well-appointed event spaces, and attention to detail set the stage for memorable gatherings. The venue's commitment to creating a welcoming and luxurious atmosphere for guests is truly commendable.
Food and Service
Aadat Residency Sector 47 doesn't just excel in ambiance; it also prides itself on its culinary offerings and services. The in-house catering team is known for its culinary prowess, curating a delectable menu that caters to a variety of tastes. Whether you're planning a vegetarian feast or looking to indulge in non-vegetarian delights, the culinary team at Aadat Residency has you covered. In addition to exceptional food, the venue offers a range of services designed to make your event seamless. From event planning and coordination to audiovisual setups, you'll find a dedicated team at your disposal to ensure every aspect of your event runs smoothly.
Known For
So, what sets Aadat Residency Sector 47 apart from the competition? It's known for several key attributes:
Versatile Event Spaces: Aadat Residency Sector 47 offers a variety of event spaces that can be customized to suit your needs, whether it's an intimate gathering or a grand celebration.
Top-Notch Services: The venue's commitment to providing impeccable services ensures that every guest is treated with warmth and professionalism.
Culinary Excellence: The in-house catering team's culinary creations leave a lasting impression on event attendees.
Strategic Location: Being centrally located in Gurgaon makes Aadat Residency easily accessible, which is a significant advantage for event hosts and guests.
Ambiance: The venue's elegant decor and attention to detail create a captivating ambiance for any event.
Lodging
Rooms Available
No. of rooms

27
Room starting costs Rs. 2500/-
Best suited for
Reception
Bachelor Party
First Birthday Party
Party

Anniversary
Birthday Party
Exhibition
Social Gathering
Conference
Engagement
Wedding
Corporate Party
Kids Party
Amenities
Air Condition
A/V Equipment
Catering
DJ Available

Parking
Stage
Table and Chairs
Wifi/Internet
Indoor Only
Hawan
Baraat Allowed
Mandap
Cuisines
Biryani
Desserts
North Indian
High Tea Menu

Snacks
Jain Food
Bengali
Veg & Non-Veg
Wedding Menu
Social Function Menu
Thai
South Indian
Pizza
Multi Cuisine
Mughlai
Italian
Indian
Fast Food
Continental
Chinese
Asian
Terms and Conditions
All Government applicable taxes will be applied.
All Venue Rules Apply.
Alcohol
Only outside liquor is allowed
Food
Only in-house catering is allowed
DJ
Only in-house dj is allowed
Timings
Morning:
11:00am to 12:00am
Advance
25% at the time of booking
Parking
Parking space available for 30 vehicles
---
Location
---
Frequently Asked Questions (10)
---
Are You Confused?
Ask Anything & get answer in 48 hours

---
Summary
This Aadat Residency, being one of the best in business, can provide accommodation for 150 number of guests along with a catering service that includes 1100 for full veg meals and 1500 for full non-veg meals, including varied options within each. The operational hours of Aadat Residency are - .
---