Packages and Menu (4)
Veg Starters (3)
Non-Veg Starters (3)
Veg Salads (1)
...+6 more
Veg Starters (3)
Non-Veg Starters (3)
Veg Salads (1)
...+6 more
Veg Starters (3)
Non-Veg Starters (3)
Veg Salads (1)
...+6 more
Veg Starters (3)
Non-Veg Starters (3)
Veg Salads (1)
...+5 more
---
---
Menu
Premium Scotch Whisky ( 12 Years)
Premium Imported Beer
Imported premium Vodka
Rum
Gin
Tequila
Red Wine & White Wine imported
Cocktails From Above Beverages
Assorted Juice
Aerated Beverage
Regular Mocktails
Regular Scotch Whisky( 8 Years)
Ultra Premium Indian Beer
Imported regular Vodka
Rum
Gin
Red Wine & White Wine Indian premium
Cocktails From Above Beverages
Assorted Juice
Aerated Beverage
Regular Mocktails
Whisky (BII Scotch)
Premium Indian Beer
Vodka
Rum
Gin
Jeera Rice
Steam Rice
Pea Pulao
Veg Biryani
Dal Makhni
Dal Tadka
Dal Nizami
Dal Panchratni
Mutton Nihari
Mutton Beliram
Laal Maas
Murg Changezi
Dhaniya Adraki Murg
Butter Chicken
Rarah Gosth
Methi Murg Malai
Mutton Roganjosh
Murg Tikka Lababdar
Malai Chicken Risotto
Stew- Irish Lamb or coq au vin
Lahori Paneer Labadar
Paneer Pasanda
Dhingri Muttar
Bhindi Kurkuri
Gobhi Mussalam
Vegetable Jalfrezi
Mushroom Do Piyaza
Kadhai Paneer
Vegetable Korma
Achari Kathal
Polenta – Wild Mushrooms or Grilled Vegetable or Pickled Vegetable
Polenta – Wild Mushrooms or Grilled Vegetable or Pickled Vegetable
Penne / Spaghetti/ Farfalle – Arabiatta or Mushroom Cheese or mix sauce
Roasted Chicken Hawaiian Salad
Grilled Cajun Chicken & Coriander Apple/Pickled Vegetables
Shredded Lamb & Spring Onion Salad
Chicken Ceaser With Garlic Croutons
Waldrof Salad With Smoked Chicken
Paprika & Rosemary Rubbed Chicken Salad With Prunes & Apricot
Salad Nicoise
Lamb And Couscous Salad With Dried Fruits
Grilled Chicken And Pokchoy Salad In Teriyaki
Water Melon & Cucumber Salad With Feta
Apple & Celery With Walnut And Parmesan
Ceaser Salad With Grilled Vegetables & Garlic Croutons
SDT, Aragulla Pistou With Pasta
Eggplant Salad With Herbs, Pomegranate & Feta
Tomato & Boconccini With Black Olives & Basil Dressings
Somtum Salad (Raw Mango Or Papaya) With Roasted Peanuts
Rice Noodle& Bean Sprout Salad
Garlic & Rosemary Roasted Baby Potato With Queso Drizzle
Mini Nukti Kebab Spring Roll
Black Miso Chicken Tikka
Teen Mirch Malai Tikka
Chicken Tikka Burrito
Lamb Galouti Ulta Tawa Paratha
Nacho Crusted Fish Finger
Laal Mass Pizza
Chicken satay with peanut sauce
Minted Lamb Kakab
Chicken 65
Reshmi Basil Chicken Seekh
Thai Spiced Chicken With Papaya Sambhal
Lemon Mustard Fish With Taboulleh
Lamb & Cheese Skewers With Prune Chutney
Chili And Dill Chicken With Raw Mango Chutney
Chicken Sausage & Cheddar Tarts
Fish Fingers With Dipping Sauce
Cornflakes Crusted Crispy Chicken Slivers With BBQ Sauce
Biryani Aranchini
Chipotle Paneer Tikka
Rajma Galouti Quesadilla
Mushroom 65
Tafu Shami On Gur Mirchi Roti
Lukhmi Tacos
Kadhai Mushroom Flat Bread
Veg Cigar Roll
Amritsari Tofu PopCorns
Teen Mirch Paneer Tikka
Achari Kancha Aloo
Spicy Garlic Mushroom Tarts
Falafel With Hummus & Carrot Slaw
Tandoori Marinated Mushrooms With Mint Chutney
Cheese Stuffed Crumb Fried Mushrooms With Pesto Cream
Crispy Chili Potato
Tomato, Cheese & Chili Bruschetta
Hara Bhara Kebab With Pineapple Drizzle
---
VenueMonk Expert Review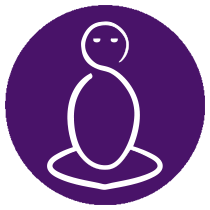 VenueMonk
Connect With Expert
Surreal is what this place is!
Professional level hospitality
Service could be improved in bigger parties
Slightly higher on the pockets
Food quality is great but not excellent
---
Are You Confused?
Ask Anything & get answer in 48 hours

---
Summary
This FLYP Cafe, being one of the best in business, can provide accommodation for 250 number of guests along with a catering service that includes 750 for full veg meals and 900 for full non-veg meals, including varied options within each. The operational hours of FLYP Cafe are - .
---
Similar Venues